Active Deterrence
What's Homaxi Active Deterrence?
Active deterrence is an effective proactive solution that saves energy and reduces consumption. It covers a broad range of scenarios. Based on advanced deep learning algorithms, siren, and light warning design, active deterrence products achieve smart dual illuminators that can be freely configured by users. 24/7 color events, enabling more details when monitoring at night. Instant alarm notifications push to mobile on time, and one-click arming/disarming via the app greatly improving the ease of use of the products.
Key Features
Human/Vehicle Classification
Human/Vehicle classification aims to eliminate false alarms by using advanced deep learning algorithms to differentiate between the shape of humans and vehicles within a scene. It only triggers an alarm when a person or vehicle is detected, effectively filter out false positives (leaves, animals, light, rain, etc.)
• Detection (Human & Vehicle) accuracy rate up to 99%
• Human detection distance up to 12m
• Vehicle detection distance up to 18m
Siren/Light Alert
•
Red and blue flashing lights, not affected by rain and fog, are more powerful than white lights.
•
High power speaker (up to 110dB), clear siren sound, two-way talk.
•
Multiple alarm audio sources can be selected, pre-recorded or custom sounds suitable for various scenarios (you can also easily set these functions via App).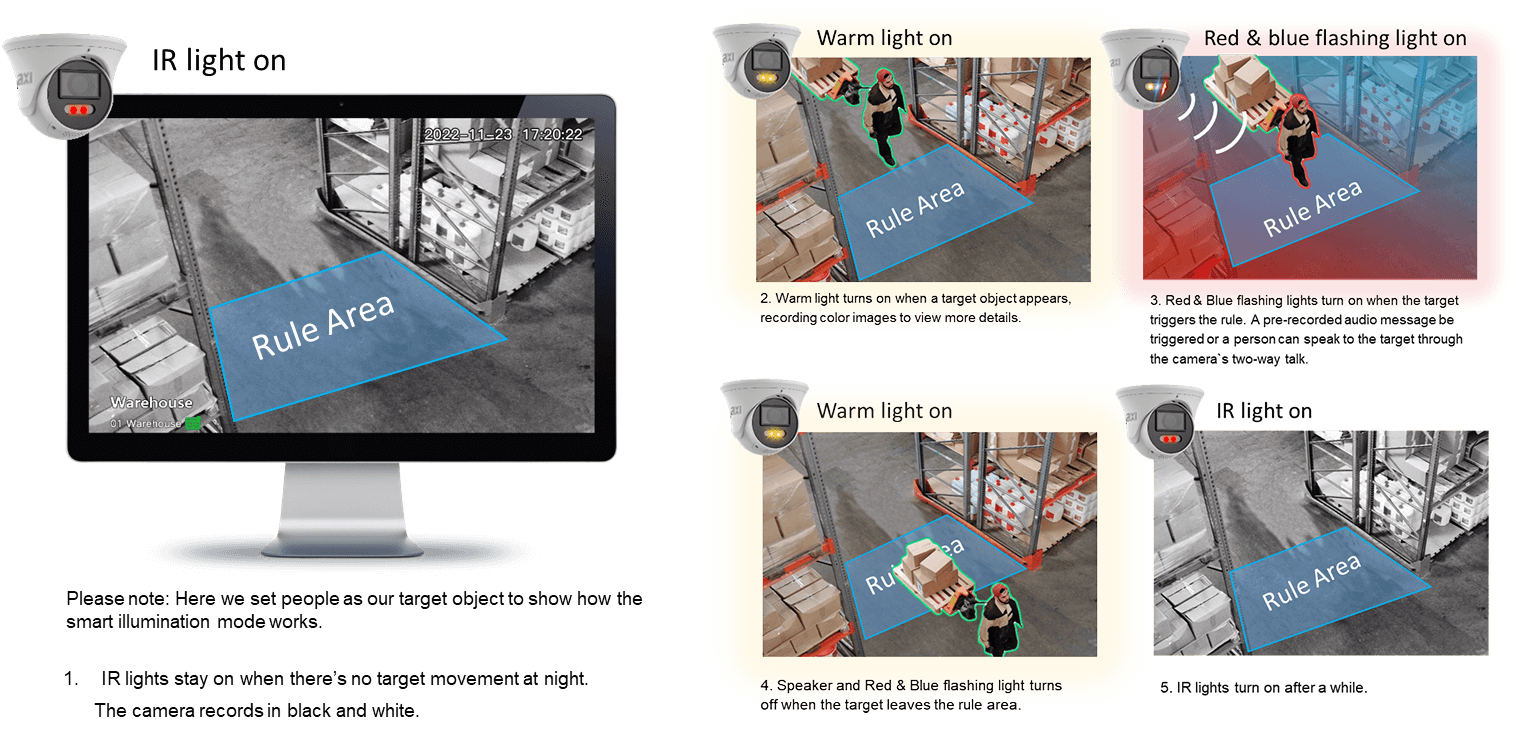 Application